BFI and Bridge Initiative in partnership with The Standard invite you to a Pool Panel, on November 12th. Featuring artists with environmentally centered practices, this event will launch Waterproof - a series of site-specific artists' projects developed in direct response to the environmental issues facing South Florida. Starting this Fall with key projects debuting during the Super Bowl in February 2020, and continuing through 2022, Bas Fisher Invitational (BFI) and Bridge Initiative will illuminate these issues, advocate for change, and present an opportunity for public action through innovative, temporary public art installations around Miami. Float poolside during an evening conversation around the role art will play in shaping discussion around the climate crisis facing South Florida, and join our growing coalition of artists, scientists, educators and citizens coming together to strategize solutions.

Waterproof is a collaborative endeavor between Bas Fisher Invitational, a 501(c)(3) non-profit known for presenting artists' site-specific projects at unexpected locations throughout South Florida, and Bridge Initiative, an organization that supports art for environmental advocacy, telling powerful stories that move people from apathy to action.

Panelists include:
Kate Fleming
Naomi Fish
Colin Foord
Ayesha Singh
Misael Soto

The panelists will sit poolside while discussing their individual practices and this collaborative endeavor. Guests must RSVP through the Standard, and are welcome to bring a bathing suit if they'd like to swim during the lecture and Q+A.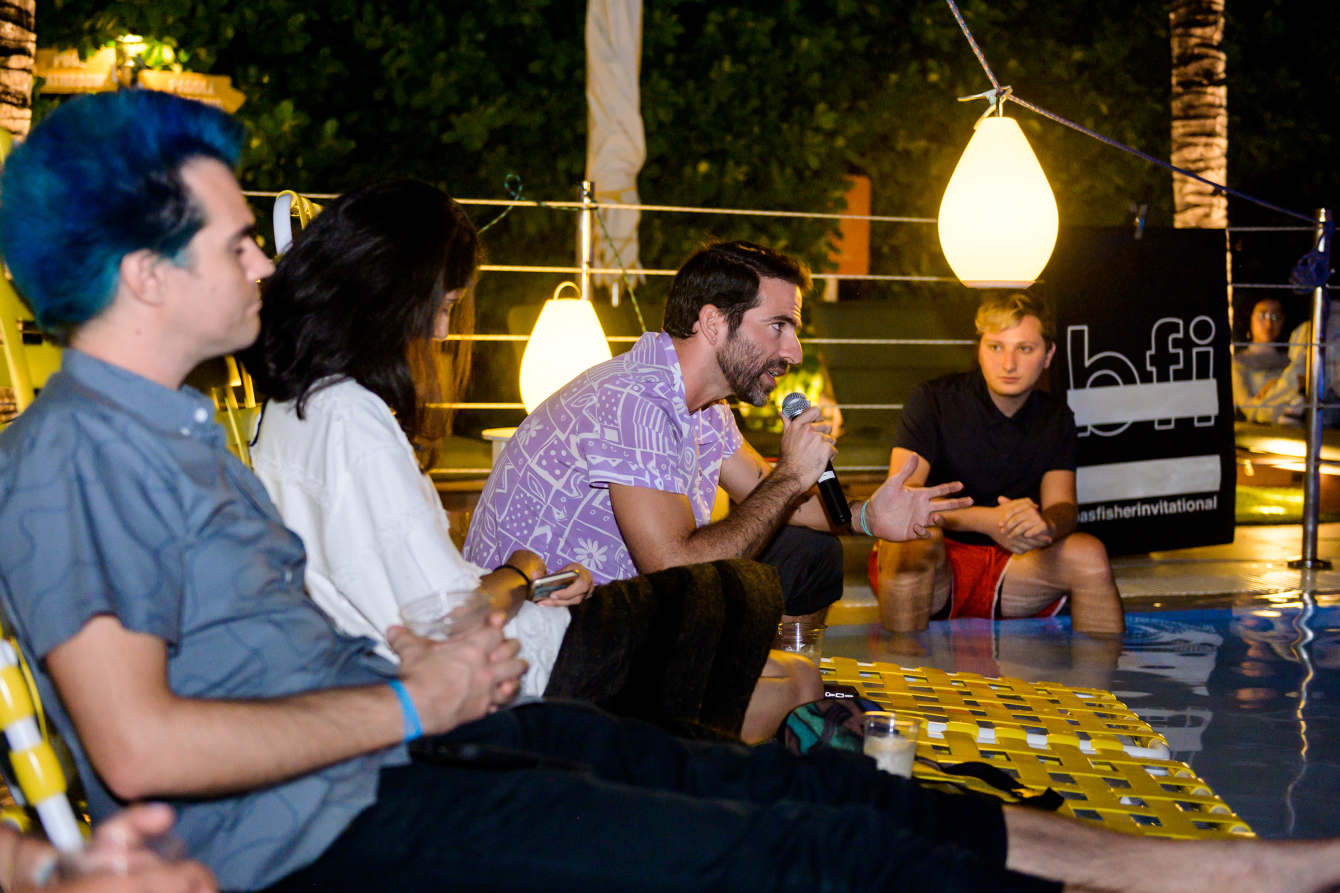 This event is made possible through the generous support of the Standard, with additional project funding provided in part by a Knight Arts Challenge grant from the John S. and James L. Knight Foundation, and with the support of the Department of State, Division of Cultural Affairs, the Florida Council of Arts and Culture and the State of Florida, The Miami-Dade County Department of Cultural Affairs and the Cultural Affairs Council, the Miami-Dade County Mayor and Board of County Commissioners, the City of Miami Beach, Cultural Affairs Program, Cultural Arts Council.
WATERPROOF MIAMI IS A COLLABORATION BETWEEN
BAS FISHER INVITATIONAL --&-- BRIDGE INITIATIVE

MIAMI FL 2022